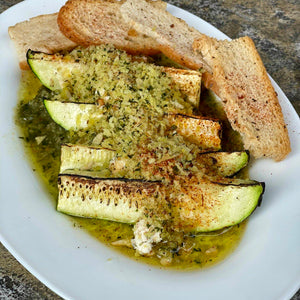 Roasted green courgette, feta cheese, manchego pesto, cashew nuts
Please give us a 24 hours lead time to prepare for your orders. Party Platters are good for 4-6 persons.
Disclaimer - All food photos are for presentation purposes. Price indicated is per piece or per serving or based on the weight as listed, unless otherwise indicated.